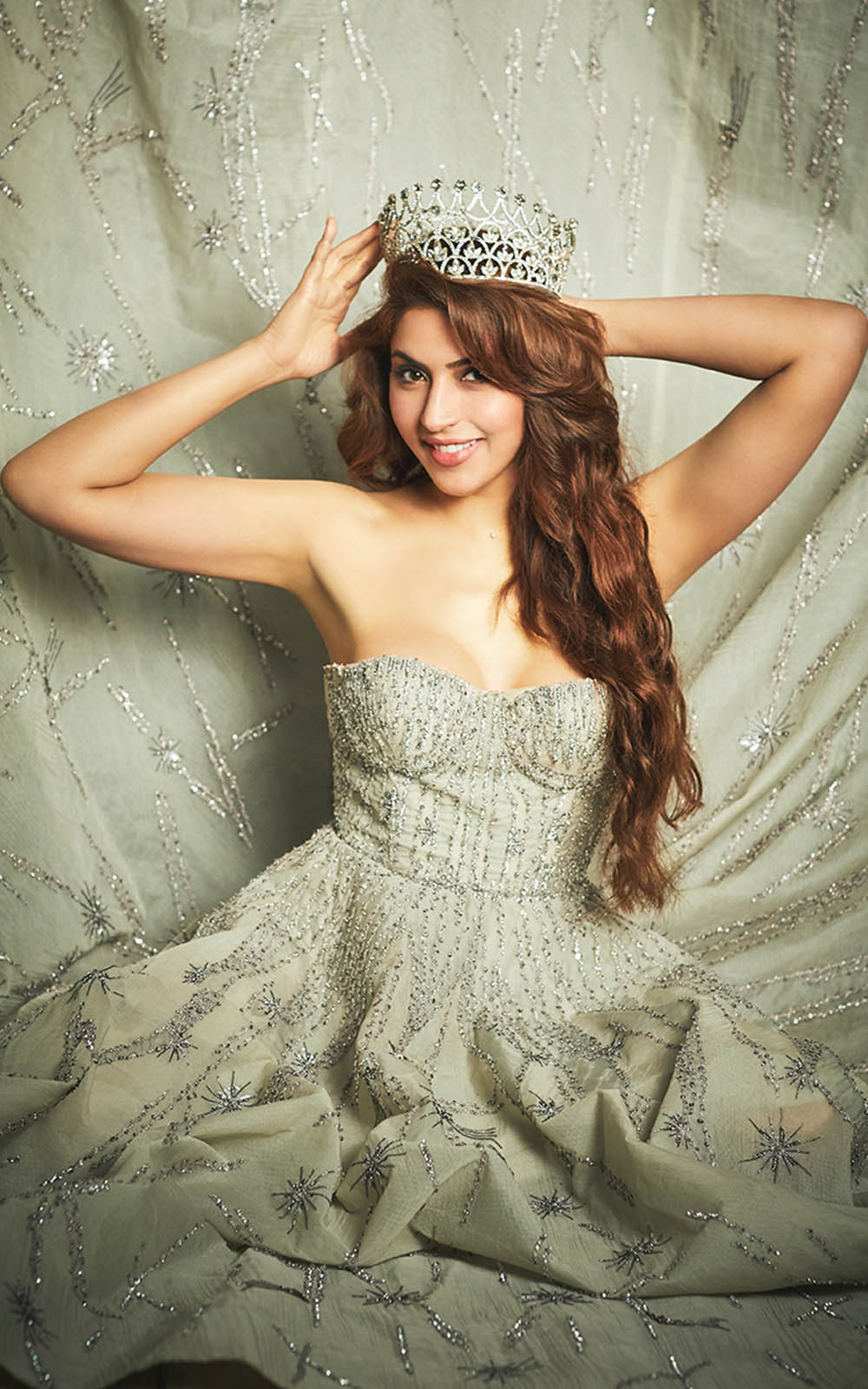 Director, The Alps Beauty Group
This is what beauty with a brain looks like! Meet Ishika Taneja – young, vivacious and super talented – this 23-year-old go-getter is a perfect mix of grit, perseverance, humility, and elegance. Her spell bounding looks truly complement her benevolent heart.

An ace makeup artist, entrepreneur, supermodel, and beauty queen – she is all rolled into one. Her talent and dauntless spirit know no limits. Miss World Tourism India, Guinness World Record, Rashtrapati honor and Business Woman of the World, Ms. Ishika Taneja has won a whole gamut of awards and accolades. Besides winning Miss World Tourism India 2018, she was also crowned 'Business Woman of the World' at the global platform in Malaysia. That's not all. She was bestowed with the titles of 'Beauty with Brain' and 'Miss Popularity' as Miss India.

Touted as the next-gen makeup maestro, she stunned the world by doing fastest 60 airbrush makeup in 60 minutes on 60 different models and got her name imprinted in Guinness World Record book. Each look was unique and spectacular. In her early 20s, she worked with the who's who of Hollywood including Britney Spears, LMFAO, Ed Hardy, Calvin Klein, Ralph Lauren etc. Back home, she has been working on her career in B-town and bagged the lead role as Rhea in Hadh produced and written by legendary director Vikram Bhatt. She also did a sensational promotional song in Indian political thriller 'Indu' directed by Padmashri Madhur Bhandarkar. The song made her a star overnight.

Her compassionate heart enthusiastically works to provide better lives to rape victims, acid attack victims, orphans and senior citizens. She relentlessly works to provide them good education and employment to the underprivileged. In fact, she dedicated her Guinness World record to Nirbhaya and donated 12 lakhs which will be used for the education of 24 rape victims. Her honest efforts have been acknowledged and lauded by former Honorable President of India, Shri Pranab Mukherjee. She was awarded one of the Most Prestigious National Honour, also known as the Rashtrapati Honour of "100 Women Achievers of India".